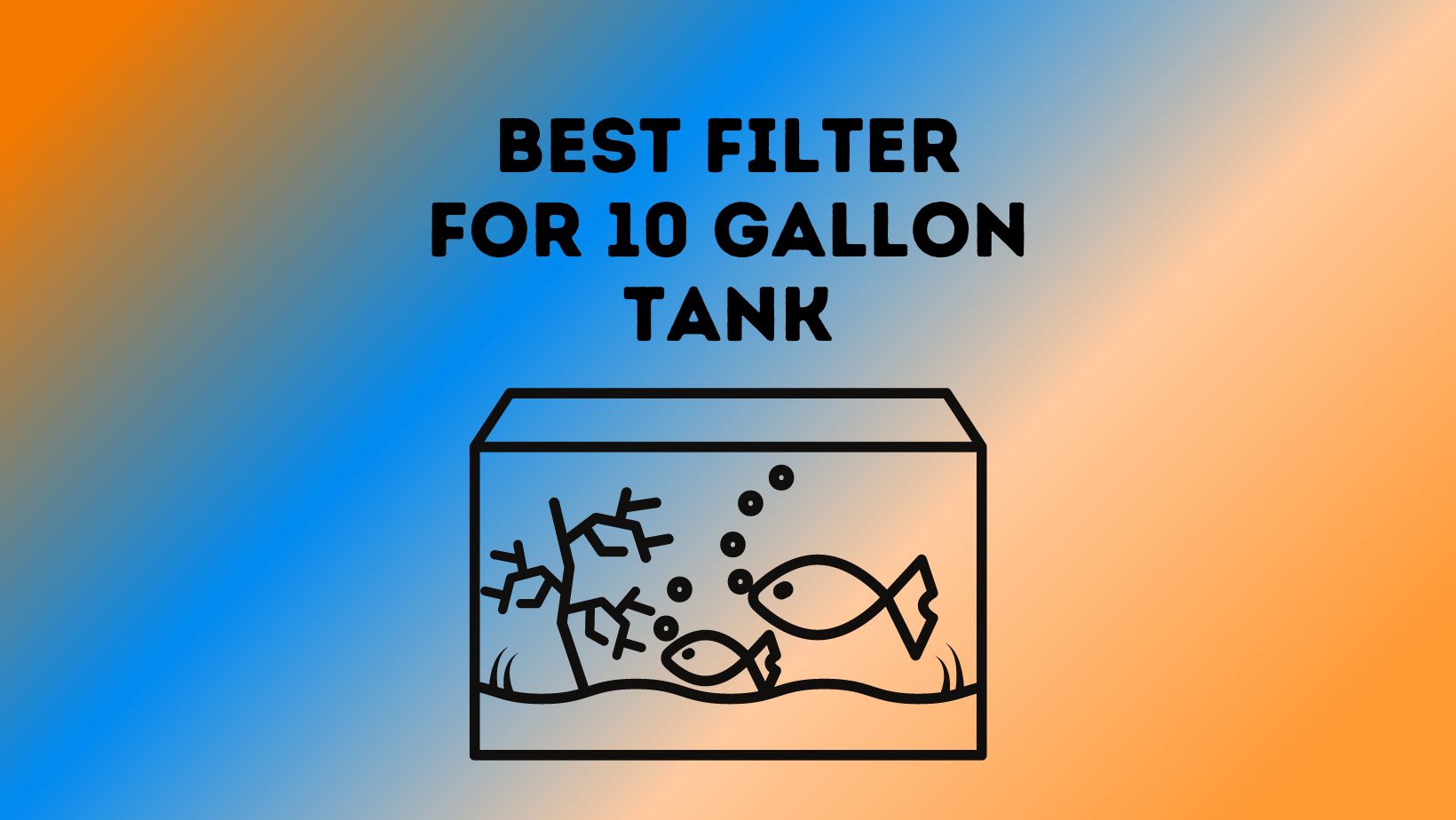 Much as we all like to believe that, to some degree, we're all a vital part of the complex system that keeps society moving forward, the truth is, the world won't stop if we step off its crazy carousel for a moment.
Admittedly, we're all indispensable cogs in the gears of our microcosms, but none of us can run at full speed forever.
We all need some downtime and must find a way to relax and enjoy our brief moments of rest as best we can.
Finding a way to embrace and thoroughly enjoy those moments though completely, that's easier said than done.
While some people enjoy books, movies, and video games, we've always found the best way to recharge our batteries can be found in the majesty of the undersea kingdom.
And when we say undersea kingdom, we, of course, mean the lives of the fish that we keep as pets, but inevitably end up becoming our friends.
Nothing is more joyous and relaxing than watching fish interact with each other and the slow, endlessly beautiful way they move through life.
And as you're here, you're probably thinking the same thing and are contemplating taking your first steps on the journey to becoming an aquarist.
That's why we made a list of the best filters for ten-gallon tanks because the first thing you'll need when you buy your first fish tank is the filter that will ensure your fish stay healthy, vibrant, and active.
Let's filter out all of life's white noise and plunge headlong into the fascinating world of aquariums.
OUR TOP PICK
Marina Power Filter
Marina is dedicated to providing a wide variety of user-friendly aquarium products for all levels of fish keeping.
While they diligently craft the commodities that keep the aquarist universe afloat, Marina pays extra attention to making sure that their entry-level tanks and filters are efficient and engineered to help your fish live long, happy lives.
This ten-gallon filter's compact, slim design is not only aesthetically pleasing, it's also been built to take up less room, and to be less obtrusive, than a standard filter.
Knowing that there isn't a lot of available room in your ten-gallon tank, Marina has made this powerful and capable filter small, so that takes up as little space in your tank as possible.
The quiet motor that it uses to circulate ninety-two gallons of water per hour sits below the surface of the water and its flow rate is straightforward and simple to adjust manually.
Using a combination of mechanical and biological filtration, the latter of which is maintained by the joint cartridge system that it uses, the Marina Power filter will help to create an ideal environment for your fish.
Made to be uncomplicated and to be used straight out of the box, the Marina Power Filter will self-prime itself as soon as it's fitted and switched on.
You must attach it to your tank, and the Marina Power filter will do everything else for you and your fish.
Pros
It's fully adjustable flow rate allows you to create the perfect environment for your tank and your fish to thrive in. Simple, effective, and easy to use, just clip it to your tank, plug it in, and switch it on.
It uses a combination of mechanical (via the motor) and biological (generated by its dual cartridge system) filtration to clean your tank. With a two-stage filtration process in place, you'll never have to worry about the water in your ten-gallon tank becoming too dirty for your fish to flourish in.
And the cartridges that the Marina uses are also easy to replace once they've been exhausted. They slide in and out. Marina likes to keep everything simple.
This compact filter has been designed to be as unobtrusive as possible so that your fish can take full advantage of the limited space that your ten-gallon tank will have.
All of Marina's products are made to be affordable and durable, and their Ten Gallon Power Filter stringently falls in line with their brand ideology.  Incredibly pocketbook-friendly and an ideal first tank filter for the enthusiastic aquarist.
Cons
Unfortunately, different fish keepers have vastly different ideas concerning, and opinions about, what the word "durable" actually means. Some have complained that the Power Filter doesn't, and won't, last as long as they thought and hoped it would.
Made to serve as an introductory filter, by the time it does pack in, you'll almost certainly have moved on to a bigger and better tank and filtration system. And even if you haven't, Marina's meagre price tag means purchasing a replacement won't trouble your pocketbook or leave even the slightest dent in your bank balance.
EDITORS CHOICE
Tetra Whisper IQ Power Filter for Aquariums
Pioneers in the field of home aquarism(or fish keeping as it's more commonly known), Tetra has been inventing and developing the technology that keeps fish and their carers happy for nearly seventy years.
They've been a driving force in filter and tank innovation for seven decades, and have no intention of slowing down or stopping and believe that the best is yet to come for you, your tank, and your fish.
But until it does, their Whisper IQ  is the perfect stop-gap filter to ease your way into the world of fish keeping with.
This side-mounted, self-priming (just attach it and plug it in and it'll do the rest) filter uses Tetra's patented Quiet Technology, so it'll never exceed forty decibels even if you turn it up to its maximum setting of one hundred and five gallons per hour.
Its underwater motor uses another of Tetra's patented technological innovations, Stay Clean that combines mechanical and biological filtration to keep the water in your tank at its prime PH level.
This means that your fish will be happy, healthy, and brimming with energy as long as they have Whisper IQ on their side.
A non-discriminatory filtration system, the Whisper IQ is equally effective and efficient in both marine and freshwater tanks and will help to create and maintain the ideal environment for your fish.
All you'll have to do is feed them and watch in fascination as your fish lead their untethered and uncomplicated lives.
Pros
Ridiculously quiet, the Whisper earned its name because the amount of noise that it generates is less than the average whispered conversation.
As it's self-priming, it's an easy, simple to set-up and operate filtration system that you can just attach to the side of your tank, switch on, and walk away from. Well, for a month anyway. The biological cartridges that it uses as part of its Stay Clean system need to be changed every thirty days.
The Whisper IQ has a fully adjustable flow rate, so you turn it up or down according to your fish and your tank's needs.
And it's been made by Tetra, a trusted and much-beloved brand in the fishkeeping world. Built by a company that cares more about fish than they do about profit, it'll be reliable and will almost certainly last, providing you regularly clean and maintain it for the entire lifetime of your tank.
Cons
While the filtration system won't make your pocketbook squeal, replacing the special biological filter cartridges it uses might make it wince after a while. It'll only work with Tetra's brand biological cartridges, which aren't, as you've likely surmised, precisely cheap.
BEST VALUE
Penn-Plax Cascade 300
Penn-Plax's passion is pets, whether they're big or small or ocean or land-based, and for more than half a century this family-owned business has dedicated their every waking hour to making the lives of pets everywhere better.
Driven by their integrity and the quality of their products, Penn Plax is a brand that is trusted by generations of devoted aquarists.
This fully submersible filter can pump and clean up to seventy gallons of water per hour and the activated carbon cartridge that it uses removes all of the harmful chemicals, toxins, contaminants, and odors from your tank, while its internal sponge encourages the production of beneficial aerobic bacteria. It's been designed, engineered, and developed to help your fish thrive in any ten-gallon tank and even has a large purpose-built cup that allows, and encourages you, to choose your own filter medium.
The Cascade doesn't just keep your tank clean, it helps to motivate and inspire you to learn as much about fish keeping as you possibly can
And, as if that wasn't enough, the Cascade also has a fully adjustable spray bar so that you can control the aeration of your tank and increases the oxygen content of the water.
Penn Plax cares about one thing and one thing only, and that's pets and absolutely everything that they do is dedicated to their wellbeing.
Pros
The Cascade uses a triple filtration system to keep the water in your tank clean and encourages the creation of the sort of friendly bacteria that'll help your fish to thrive.
It's incredibly quiet and once it's been switched on, you'll barely even notice that it's chugging away in the background, helping to keep your tank clean and your fish happy and healthy.
You won't be locked into using a single brand dependent cartridge system. When you have to replace the carbon cartridge, you'll have the freedom to choose what kind of cartridge you want to use with your filter to keep your tank clean.
Affordable and reliable, Penn Plax built their brand by making the sort of pet-friendly equipment that you can trust and rely on.
Cons
The filter's flow rate is fast and non-adjustable, which might, in some extreme cases lead to slower swimming and older fish getting trapped in the filter. It's a rarity, but it has happened, so it might be worth finding out a little bit about the fish you intend to keep before investing in this filter.
RUNNER UP
Aqueon Submersible Internal Aquarium Filter
Aqueon lives by a simple credo, "It's all about the fish". Formed by die-hard, lifelong aquatic hobbyists from the moment the company started they had one goal, and that was to always do what is best for the health and well-being of fish and all aquatic life.
It's a principle that they've clung to since the beginning and one that they refuse to deviate from.
This fully submersible self-priming filter uses a three-stage filtration system that combines a motor that can pump fifty-seven gallons of water per hour, a dense foam, cleanable, insert that collects particles and water-borne debris, and an activated charcoal cartridge that effectively neutralizes odors and eliminates toxins and other contaminants.
It's been made to purify and always keep your tank clean and to help make sure that your fish live in a constant state of bliss.
Built to be versatile, this quiet filter can be mounted horizontally or vertically in your tank and has been engineered and designed to work around, and with the size limitations of your ten-gallon tank.
Nothing matters more to Aqueon than the philosophy that lies at the heart of everything that they do and this triple filtration system embraces and utilizes their core mission to ensure that your fish will continue to thrive.
Pros
It's incredibly quiet and efficient, and as it's self-priming, all that you need to do is fit it, plug it in and switch it one and the Aqueon filter will do the rest.
Aqueon uses a triple filtration system that ensures that your tank will always be a healthy and happy environment in which your fish will prosper. As Aqueon says, "It's all about the fish."
Cons
Some aquarists have flagged that the filter isn't quite as durable or reliable as the filters produced by other brands and won't last anywhere near as long as you'd like it to. That said, it has been designed to be an entry-level filtration system, so by the time it does give up the ghost, in all likelihood, you'll have moved on to the next level of tank size and filtration system.
It's also pretty big for a ten-gallon filter and will take up an unwelcome amount of room in your small tank, reducing the amount of space your fish will have to do all of their fish things in. And it's also dependent on Aqueon brand charcoal cartridges, which will tie you and your fish to Aqueon for the duration of the filter's life.
RUNNER UP
MarineLand The Best Penguin Power Aquarium Filter
MarineLand wholeheartedly believes in responsible fish keeping, and that responsibility is a burden that they are happy to help aquarists shoulder.
They take great pleasure in making fish keeping fun and educational and want to make sure that their products can be enjoyed by any and all aquarists and their fish.
A three-stage filtration system that's been purpose-made to flourish with marine and freshwater tanks, MarineLands filter will mechanically, chemically, and biologically remove all toxins, contaminants, debris, and debris odors from your tank while aerating the water and encouraging the production of fish-friendly bacteria. With an impressive flow rate of one hundred gallons an hour, this self-priming filter is easy to set up and even simpler to use.
Invented by dedicated aquarists to help those new to the hobby fully embrace and enjoy it, the Penguin Power Filter has been engineered to keep your tank clean and help your fish make the most out of every day because that's the MarineLand way.
Pros
The Penguin Power filter uses a three-stage filtration process to efficiently and effectively clean the water of your ten-gallon tank and encourages the production of the sort of bacteria that your fish need to survive and thrive.
Simple to set up and use, the Penguin Power filter has been built with beginner aquarists in mind.
It comes with an iron-clad three-year warranty, which will give you all the filter focused peace of mind that you'll need to happily install it and let it do what it does best.
Cons
The cartridge system that it uses is brand dependent, and the replacements can be expensive. And it's a cost that will keep on mounting up, month after month and year after year.
It's also one of the noisiest filters on our list, so if you like things to be quiet, it might be worth looking elsewhere as the volume of your tank will always be turned up to eleven when the MarineLand is on.
Which Ten Gallon Filter Is The Right One For My Tank?
As most of the filters on our list fall within a similar budget, your main priorities when choosing a filter for your tank should be its functionality and adaptability.    Maybe you want a hang on back filter, maybe you don't.
That's why we'd always recommend that you try to find and install a Penn-Plax Cascade. It's a triple filter system that's been designed and manufactured by a pet-obsessed company that won't lock you into having to use brand-specific cartridges and should provide you with years of reliable filtration service.
Frequently Asked Questions
What Is A Tank Filter?
Fish tank filters, or aquarium filters, are vital components of any home, or larger, aquarium set-up.
They remove physical and soluble waste and contaminants, help to eliminate odor, and aid and encourage the growth of bacteria and algae that fish need in order to survive.
As aquariums are closed, and often contain relatively small volumes of water, filters are necessary as not only do they remove harmful material and help to keep the water clean, but they also aerate the water and ensure that the oxygen contained within the water in the tank is constantly replenished.
Different-sized tanks or aquariums, (which are measured by the volume of water they are able to contain) require filters that are specifically designed to cope with and have been made to clean, the amount of water that a tank contains.  For example, a filter for betta tanks might be appropriate if your aquarium is less than 10 gallons.
Using the wrong filter for your tank can have disastrous consequences for your fish so it's important to ensure that you always use a filter that was purposely engineered to deal with the requirements of your tank.